October 03, 2019 in Events
QuisLex to Participate in ACC's "Taking Control of eDiscovery Costs: Initiatives (and Real-World Examples) to Reduce your Spend" Webinar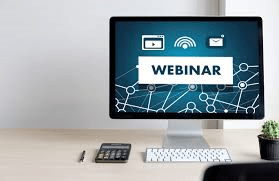 Robert Coppola, QuisLex Vice President of Legal Services, and Sirisha Gummaregula, QuisLex Chief Operating Officer, to be featured speakers
October 3, 2019- QuisLex, a leading alternative legal services provider, announced today that VP of Legal Services Robert Coppola and COO Sirisha Gummaregula will be speaking on the webinar "Taking Control of eDiscovery Costs: Initiatives (and Real-World Examples) to Reduce your Spend" on October 10 at 1 p.m. (CDT).
Coppola and Gummaregula will be joined by Jamie Ditch, Senior Manager, Legal Operations at Cigna, and Kelli Stenstrom, Global Head of Legal eDiscovery, Director and Associate General Counsel at Deutsche Bank AG.
"Corporate legal departments and those that service them are always looking for ways to control spend," says Coppola. "We will discuss strategies that have actually been successful and measured that companies can use to reduce costs throughout the entire eDiscovery lifecycle."
Presented in cooperation with the Association of Corporate Counsel, the webinar will discuss key strategies, initiatives and technologies the participants implemented in their organizations to control eDiscovery costs as well as share real-world experiences and case studies used to develop the initiatives and processes to control costs across their cases.
"The webinar will help companies develop better processes for identifying and evaluating new tools and technology that can further streamline eDiscovery costs," adds Gummaregula.
For more information or for a complimentary registration for "Taking Control of eDiscovery Costs: Initiatives (and Real-World Examples) to Reduce your Spend" webinar, please visit  https://acc.inreachce.com/Details/Information/f14132b4-04d2-4e54-a5ff-29493f908742.
About QuisLex
QuisLex is an award-winning managed legal services provider that specializes in managed document review, contract management, compliance services, legal spend management, and legal operations consulting. Our full-time highly trained attorneys, process experts, legal technologists, statisticians and linguists work closely with our clients to reduce cost, mitigate risk and maximize efficiency. QuisLex is regularly acknowledged as a leader in the legal services industry, and is proud to be recognized by the Financial Times as an FT Intelligent Business 35, ACC as an ACC Value Champion, Chambers and Partners as a Band 1 Legal Process Outsourcing Provider, New York Law Journal as a Top Managed Document Review Services Provider, and the IACCM as its Outstanding Service Provider for contract management solutions. To learn more, visit http://www.quislex.com.