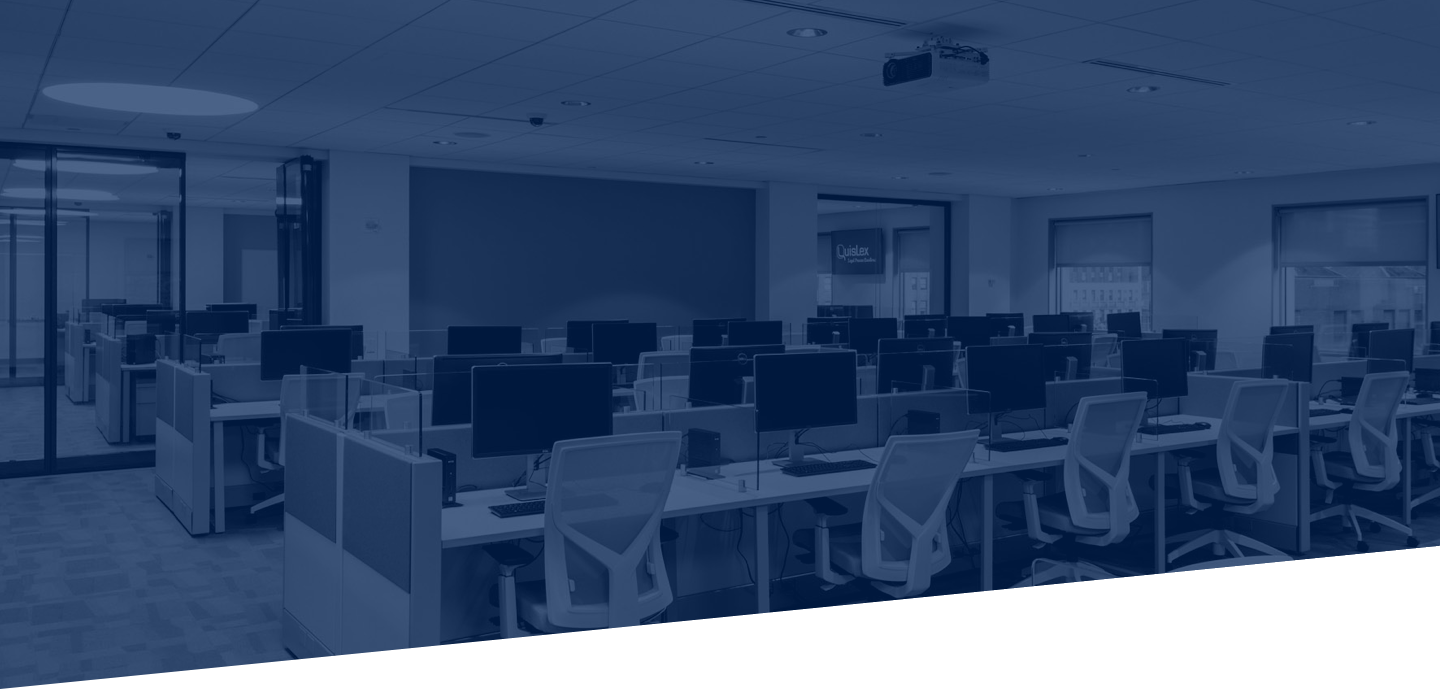 The world's leading corporations and law firms rely on QuisLex.
You should too. As an industry pioneer and market leader, QuisLex can help solve your most complex legal challenges.
Scroll Down
To Learn More
QuisLex: The Market Leader
25+
Prestigious Industry Awards
Continually recognized by clients and the legal industry for our unique accomplishments.
80%
Of Corporate Client Base in Fortune 500
Support some of the most successful companies in the world, with many residing in the Fortune 500.
90%
Am Law 100 and
100% Magic Circle
QuisLex has worked closely with the vast majority of the Am Law 100 and Magic Circle firms.
30+
Countries Supported
Our international presence has enabled us to seamlessly support clients across the globe.
QuisLex is Different
Whether handling our clients' routine legal work or solving their most complex challenges, QuisLex has continually redefined what should be expected from a legal services provider.
Learn More
"QuisLex is an excellent partner to work with. What
I value most is that I can depend on them – everything they commit to, they deliver."

QuisLex Client 

Chambers Global Guide 

"QuisLex was able to quickly get up to speed on the structured finance nuances. This is a complex industry, and this experience has added meaningfully to what I can offer to clients moving forward."

Partner
Am Law 100 Law Firm

"LPO's like QuisLex are more than an economical source of labor. They have expertise in high volume projects and taking a systematic approach to the challenges attendant to scale."

Head of Legal Operations
Fortune 500 Technology Company

"QuisLex has exceptional quality control and real client commitment. They become part of the team. They engage on issues to make sure they are delivering the best work product possible."

Partner
Am Law 10 Law Firm