October 11, 2019
QuisLex Experts to Present at 2019 EDI Leadership Summit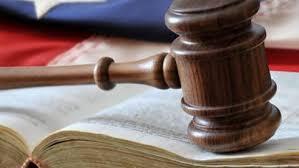 Andrew Goodman, QuisLex Associate Vice President of Litigation Services and Robert Coppola, QuisLex Vice President of Legal Services, to speak on Privilege Log Panel.
October 11- QuisLex, a leading alternative legal services provider, announced today that AVP of Litigation Services Andrew Goodman and VP of Legal Services Robert Coppola and will be featured speakers on the panel "Sausages, Laws & Privilege Logs: An Inside Look at How Priv Logs are Made" at the 2019 Electronic Discovery Institute Leadership Summit on October 17 at 2 p.m.
Coppola and Goodman will be joined on the panel by Dottie Perillo, Corporate Litigation Paralegal at Corteva Agriscience, and Jessica Perazzelli Ross, former Vice President and Counsel, Litigation and Regulatory, at Deutsche Bank.
"Historically, the privilege log process has been inefficient, costly and often viewed as tedious by all involved," says Coppola. "This panel will explore the process and offer practical, real-world strategies and solutions for improving the experience."
Specifically, the panel will address 1) how to identify the true cost drivers in the privilege log process and what can be done about them; 2) actual steps to take in planning the process and negotiating strategies to reduce the effort involved; 3) whether opting for a traditional, categorical, metadata or hybrid privilege log will make a difference; and 4) practical ways to automate the privilege log process leveraging technology.
"By better understanding the privilege log process, participants can learn how to make improvements to the process that actually have an impact while lessening the amount of angst involved," adds Goodman.
Now in its ninth year, the annual EDI Leadership Summit gathers eDiscovery leaders, in-house counsel and legal professionals for two and a half days of networking and peer-based learning opportunities. For more information about the 2019 EDI Leadership Summit, please visit https://www.edisummit.org/.
About QuisLex
QuisLex is an award-winning managed legal services provider that specializes in managed document review, contract management, compliance services, legal spend management and legal operations consulting. Our full-time highly trained attorneys, process experts, legal technologists, statisticians and linguists work closely with our clients to reduce cost, mitigate risk and maximize efficiency. QuisLex is regularly acknowledged as a leader in the legal services industry and proud to be recognized by the Financial Times as an FT Intelligent Business 35, ACC as an ACC Value Champion, Chambers and Partners as a Band 1 Legal Process Outsourcing Provider, New York Law Journal as a Top Managed Document Review Services Provider and the IACCM as its Outstanding Service Provider for contract management solutions. To learn more, visit http://www.quislex.com.