November 20, 2019
QuisLex Executive Chase D'Agostino Receives Two IACCM Innovation Awards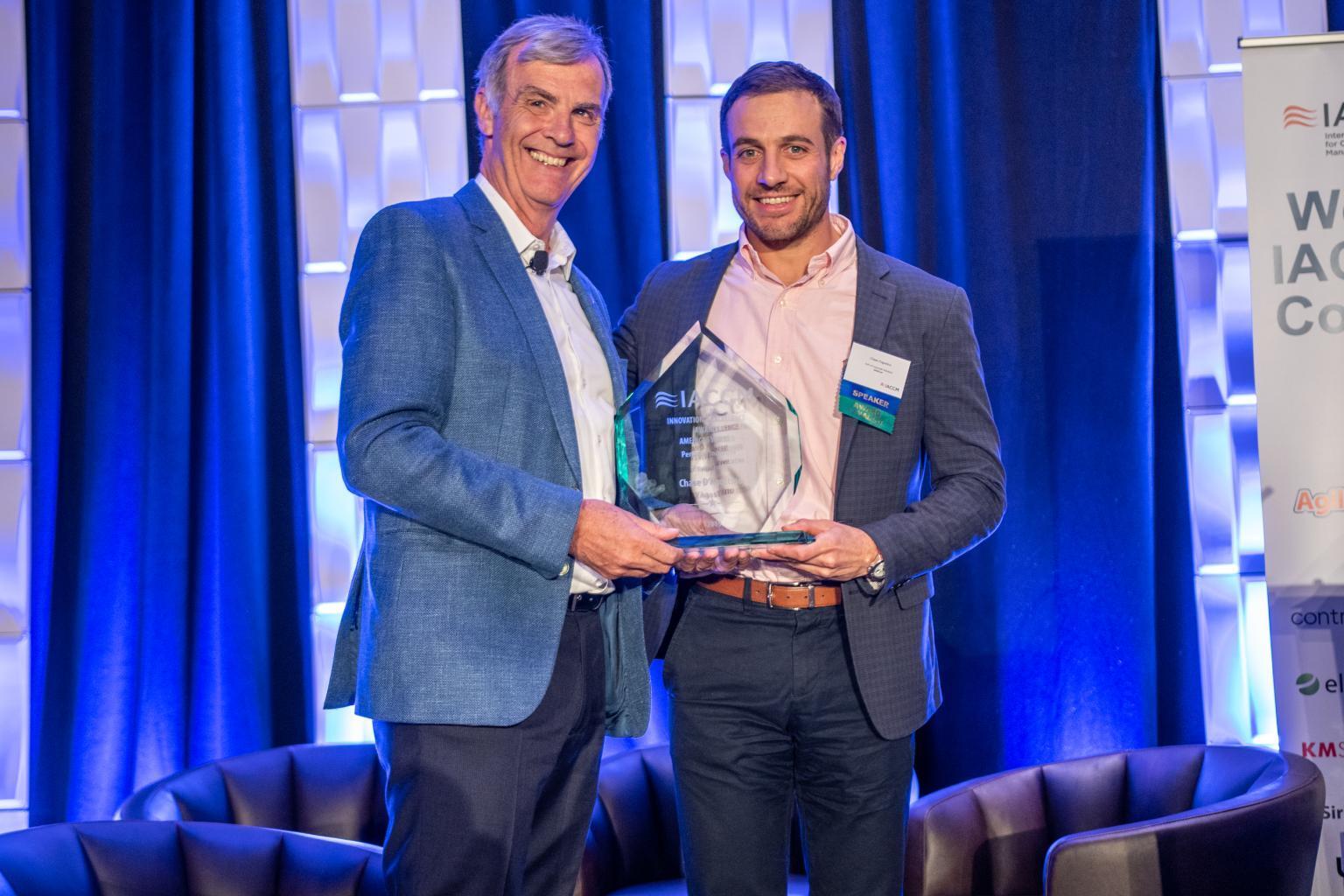 QuisLex executive recognized for outstanding leadership in delivering value and raising the profile of contract and commercial management
November 19, 2019 - QuisLex, is delighted to announce Chase D'Agostino has been recognized with the 2019 IACCM Innovation Award for Personal Initiative in both the Americas region and Globally.
The International Association for Contract & Commercial Management (IACCM) is a global entity that enables both public and private sector organizations and professionals to achieve world-class standards in their contracting and relationship management process and skills. With its purpose to improve the quality and integrity of trading relationships, the association recognizes the importance of those achieving the highest standards in the field of contract and commercial management and in 2019 launched a new awards program celebrating innovation and excellence.
D'Agostino received the Personal Initiative Awards for his leadership in delivering industry solutions and self-help tools that enable all organizations, regardless of size or budget, to benefit from modern contracting technologies and processes.
"QuisLex is known for delivering best in class contract management solutions, and we recognize many companies are just starting on their journey toward efficient contracting and that technology can be a large part of that," says QuisLex CEO Ram Vasudevan. "Chase has done exceptional work opening the door for wider adoption of cutting-edge tools across the market, no longer out of reach for those who can't afford the time or cost of implementation and testing. This recognition from IACCM is well deserved."
The awards were presented to D'Agostino on November 4-5 at the IACCM Innovation & Excellence Awards Americas event, held in conjunction with the IACCM Americas Conference 2019 in Phoenix, Arizona. A full list of winners can be found here.
About QuisLex

QuisLex is an award-winning managed legal services provider that specializes in managed document review, contract management, compliance services, legal spend management and legal operations consulting. Our full-time highly trained attorneys, process experts, legal technologists, statisticians and linguists work closely with our clients to reduce cost, mitigate risk and maximize efficiency. QuisLex is regularly acknowledged as a leader in the legal services industry and proud to be recognized by the Financial Times as an FT Intelligent Business 35, ACC as an ACC Value Champion, Chambers and Partners as a Band 1 Legal Process Outsourcing Provider, New York Law Journal as a Top Managed Document Review Services Provider and the IACCM as its Outstanding Service Provider for contract management solutions. To learn more, visit http://www.quislex.com.