June 27, 2020 in Employee News
QuisLex CEO Shares Experiences and Advice for Leaders on Podcast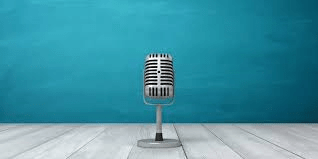 QuisLex CEO shares his experiences and advice on The Becker Group Business Leadership Podcast              
June 26, 2020 - Ram Vasudevan, CEO of QuisLex, a leading alternative legal service provider long-recognized as a pioneer in the industry, recently shared his experiences and advice on The Becker Group Business Leadership Podcast.
Vasudevan studied law in India and came to the US in the early 1990s to attend Cornell and Columbia. He founded QuisLex, which has grown into an award-winning, international business, with more than 1,100 employees worldwide, serving clients globally.
When asked what it takes to be an effective leader, Ram Vasudevan imparts, "Very little true leadership, in my view, comes purely from titles. The people who become terrific leaders are true to themselves, are sincere in what they do, listen more than they speak, and don't seek out a leadership role purely for that role's sake."
For more insight from a successful lawyer-turned-entrepreneur, click here to listen to the conversation between Ram Vasudevan and The Becker Group Business Leadership Podcast host, Scott Becker.
About QuisLex
QuisLex is an award-winning legal services provider that specializes in managed document review, contract management, compliance services, legal spend management and legal operations consulting. Our full-time highly-trained attorneys, process experts, legal technologists, statisticians and linguists work closely with our clients to reduce cost, mitigate risk and maximize efficiency. QuisLex is regularly acknowledged as a leader in the legal services industry and proud to be recognized by the Financial Times as an FT Intelligent Business 35, Association of Corporate Counsel (ACC) as an ACC Value Champion, Chambers and Partners as a Band 1 Legal Process Outsourcing Provider, New York Law Journal as a Top Managed Document Review Services Provider and the IACCM as its Outstanding Service Provider for contract management solutions. To learn more, visit http://www.quislex.com.