June 21, 2018 in Awards & Recognition
Ocwen Financial Used Collaboration to Automate Mortgage Document Review, Win ACC Ops Award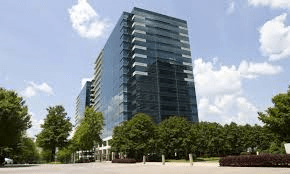 Working with Ocwen, Hunton and Orrick, QuisLex built an Artificial Intelligence (AI) based technology-enabled process that defines roles for each of Ocwen's in-house and external legal teams to fit the unique value they bring to a specific project.
June 21, 2018 –  In the third quarter of 2017, Tim Hayes, the executive vice president and general counsel of Atlanta-based Ocwen Financial Corp., found his company in a challenging spot.
He needed to transfer mortgage service rights, which represented loans of over$100 billion, to another party in a two-month period. To do so, his team had to review 15,000 agreements and consider 300 data points from 2,000 mortgage servicing deals.
The dilemma prompted a collaboration between Ocwen, legal process outsourcing company QuisLex, and outside counsel at Orrick, Herrington & Sutcliffe
(https://www.law.com/law-firm-profile?id=227&name=Orrick) — along with a team at Hunton Andrews Kurth. Working together, the group re-engineered Ocwen's due diligence delivery model and in the process received honors from the Association of Corporate Counsel as 2018 ACC Value Champions.
(http://www.acc.com/valuechallenge/valuechamps/ocwen-orrick-hunton-quislex.cfm)
"At Ocwen, we have a long history with the firms as advisers on Mortgage Servicing Rights [MSRs]," Hayes said. "We felt very confident that we had some great legal advisers and internal expertise. We needed to have a team focused on a process that could not only provide the scale but could do it competently with a good understanding of complicated documents."
Sirisha Gummaregula, the chief operating officer of QuisLex, said that after her company joined Ocwen and the outside firms, she and her team spent a significant amount of time understanding the full scope of the project. Because of the complexity and breadth of the task, plus the quick turnaround required, Gummaregula wondered if there was a way to automate part of the process of analyzing 300 different data points in each of the 2,000 deals.
"We started talking about using a technology based process," Gummaregula recalled.
"Are we able to automate certain elements that will allow us to get things done more quickly and accurately?"
She explained that the artificial intelligence was already in place at QuisLex, but that it had to be customized for the task at hand.
"We were really trying to see if we could automate the entire process," Gummaregula explained.
The automated process grouped similar agreements and searched for key concepts to group comparable deals together, which streamlined the review process and allowed reviewers to make decisions more quickly. The result of the automated process was a sheet of 300 columns of data, which included information such as who the original depository agent of the property was or what the terms governing service contracts were. It's information that Ocwen will continue to be reference in the future.
The work was reviewed by Martin Howard, a partner at Orrick, and Mike Nedzbala, a partner at Hunton Andrews Kurth.
"We held extensive training sessions and tried to address… the variety of questions," Nedzbala said. "What impressed us so much is how quickly [QuisLex] got up to speed."
The ability of the outside counsel, QuisLex and Ocwen to work effectively together is what impressed Hayes.
"From my perspective, watching it more removed, I was very impressed throughout the whole process at the collaboration. As a GC, you want to see different advisers cooperating and working well together and leaning into the project at hand. I absolutely saw that here," Hayes said.
Gummaregula said that Ocwen and its outside counsel now have plenty of data that can be used going forward as business intelligence for negotiations.
"The fact that we now have data in a way that doesn't require much time to come up with answers to a completely different question is the most exciting part," Gummaregula said. "Every business group uses it."
About QuisLex
QuisLex is an award-winning legal services provider that specializes in managed document review, contract management, compliance services, legal spend management, and legal operations consulting. Our full-time highly trained attorneys, process experts, legal technologists, statisticians and linguists work closely with our clients to reduce cost, mitigate risk and maximize efficiency. QuisLex is regularly acknowledged as a leader in the legal services industry, and is proud to be recognized by the Financial Times as an FT Intelligent Business 35, ACC as an ACC Value Champion, Chambers and Partners as a Band 1 Legal Process Outsourcing Provider, New York Law Journal as a Top Managed Document Review Services Provider, and the IACCM as its Outstanding Service Provider for contract management solutions.