June 11, 2019
Association of Corporate Counsel Names 2019 Value Champions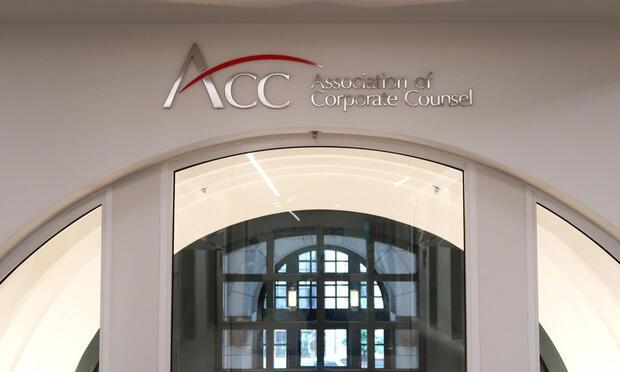 June 11, 2019 - Law.com
The Association of Corporate Counsel has named 10 legal departments and five external partners as their 2019 Value Champions.
Beginning in 2012, 40 to 80 legal departments submit to become ACC Value Champions and they are judged by champions of the previous year. Those who submit are judged on how their legal department cut costs, improving predictability of spend and improving legal and processing outcomes. This year's champion's spanned industries and are companies headquartered Australia, Germany, Portugal, South Africa and the United States.
Those chosen as champions must also show that their methods can be replicated by other legal departments.
"The judges are then looking for innovation and replicability," Catherine Moynihan, associate vice president of legal management services at the ACC, said. "Its purpose is to provide ideas and inspiration for our community, and we do get ongoing feedback to the effect that it works."
Winners this year included the legal departments of The Massachusetts Mutual Life Insurance Co. in Springfield, Massachusetts; Rabo AgriFinance in Chesterfield, Missouri; Thompson Coburn LLP in St. Louis; Toyota Motor North America Inc. in Plano, Texas; and The Counsel Management Group in New York.
MassMutual was selected for applying a data and process improvement driven approach to reduce spend. The ACC said in the first year MassMutual reduced legal spend by 12% and matter duration by 40%.
Toyota Motor North America teamed up with The Counsel Management Group to come up with a way to price legal matters such as depositions to filing motions. The company is now able to adjust matter budgets based on scope changes when matters evolve, and they're saving an average of 17% a year.
Rabo AgriFinance teamed up with Thompson Coburn to handle its large agricultural loans. Three of Thompson Coburn's finance attorneys were placed on-site at Rabo to come up with an innovative data model that predicts how long review and revision of the loans should take. This was done under a monthly fixed-fee arrangement.
Philip Kirkpatrick, Rabobank's regional general counsel for North America, said in a press release that the project was a huge undertaking but the results were worth the effort.
"Today we are faster, more efficient, more accurate, and more responsive to the needs of our business units," Kirkpatrick said.
While each legal department did something unique, Moynihan said each submission showed creativity in dealing with certain issues.
"What I was struck by is the creativity they brought to solve the tipping points they were dealing with," Moynihan said. "There is now a knowledge of how to re-engineer to better meet the business needs."
Moynihan also said many of the nominees, and two of the champions, this year showed they were taking a unit-based cost approach. She explained when companies began to implement value-based fees they did not have the data on what everything cost.
"Now you're seeing companies getting really smart about how much a deposition should cost, how much filing for a motion should cost. They can compare across their law firms. They can look at matters in a whole portfolio that are similar," Moynihan said.
Other honorees this year were:
Sonae (Maia, Portugal)
Telstra (Melbourne, Australia)
McAfee (Santa Clara, California)
Hatch (Brisbane, Australia) and LOD, formerly Lexvoco (Brisbane/Melbourne)
Deutsche Bank (Frankfurt, Germany) and Quislex (New York)
Anglo American (Johannesburg) and Exigent (London)
AbbVie (Chicago)