February 28, 2019 in Awards & Recognition
QuisLex Receives Band 1 Recognition by Chambers and Partners for the Ninth Consecutive Year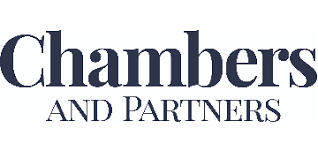 QuisLex selected as a Top Tier Legal Process Outsourcing (LPO) Provider in Chambers Global 2019.
February 28, 2019 – QuisLex, a leading legal services provider, announced today that it was again recognized as a Band 1 LPO by Chambers and Partners. QuisLex has been ranked Band 1 in all nine years that Chambers has published its research on the industry.
Chambers described QuisLex as having "a particular reputation among market commentators for its strengths in litigation support and document review" and as being "well regarded for its excellent client service." QuisLex clients interviewed during Chambers' evaluation process praised QuisLex as "a very highly valued partner of ours" and as "super sophisticated, with excellent processes that enhance the reliability of their work."
"It is a tremendous honor to be recognized for the ninth year in a row as a Band 1 provider by Chambers, especially considering the importance of client evaluations in the rankings," says QuisLex CEO Ram Vasudevan. "The recognition is further proof of our continued commitment to all of our clients and the reputation we have built for delivering pioneering, value-added services globally."
The U.K.-based Chambers and Partners ranks both lawyers and law firms based on the research of more than 200 full-time editors and research analysts. Rankings are based on technical legal ability, client service, commercial vision and business understanding, diligence, value for money, and depth of team.
A firm profile and complete rankings for QuisLex are available at: https://chambers.com/rankings/s?publicationTypeId=2&practiceAreaId=1783&subsectionTypeId=7&locationId=15649
About QuisLex
QuisLex is an award-winning legal services provider that specializes in managed document review, contract management, compliance services, legal spend management, and legal operations consulting. Our full-time highly trained attorneys, process experts, legal technologists, statisticians and linguists work closely with our clients to reduce cost, mitigate risk and maximize efficiency. QuisLex is regularly acknowledged as a leader in the legal services industry, and is proud to be recognized by the Financial Times as an FT Intelligent Business 35, ACC as an ACC Value Champion, Chambers and Partners as a Band 1 Legal Process Outsourcing Provider, New York Law Journal as a Top Managed Document Review Services Provider, and the IACCM as its Outstanding Service Provider for contract management solutions.