January 07, 2020 in Awards & Recognition
QuisLex Executive Honored in "Women of Legal Tech 2020" list by ABA Legal Technology Resource Center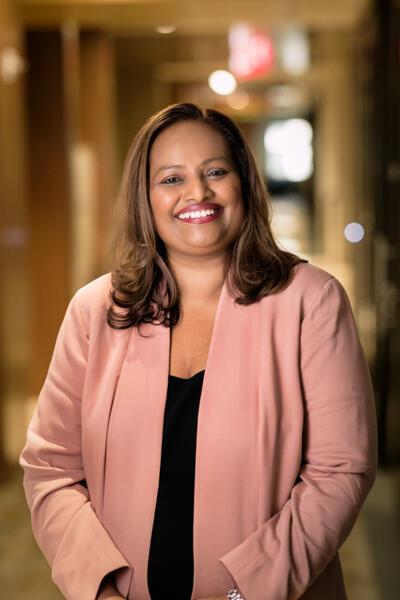 Company COO Sirisha Gummaregula recognized among innovators and influential leaders in legal technology
January 6, 2020 - QuisLex is proud to announce its chief operating officer Sirisha Gummaregula was named to the American Bar Association Legal Technology Resource Center's sixth annual Women of Legal Tech. The list names 20 honorees selected for their leadership and contributions in legal technology.
The Legal Technology Resource Center provides resources to ABA members through various outlets such as a technology blog, publications, monthly webinars and its extensive website. The LTRC's Women of Legal Tech initiative was launched in 2015 to encourage diversity and celebrate influential women in legal technology. With the names added this year, that list now encompasses 120 talented innovators and leaders.
In her role as COO, Gummaregula oversees all aspects of QuisLex's operations and quality assurance, which includes leading a team of attorneys and Six Sigma black belts, quality analysts, process experts, statisticians and linguists. She has extensive experience advising boards of directors and corporate and law firm clients on a variety of matters.
"We are proud to congratulate Sirisha on this well-deserved honor," says QuisLex CEO Ram Vasudevan. "As part of our leadership team, she works tirelessly to ensure exceptional client service and sets a positive example every day for women and men throughout our company. QuisLex celebrates Sirisha on this recognition and for all of her efforts and accomplishments."
The LTRC received nearly 200 nominations for this year's list of Women of Legal Tech. The 20 honorees were announced in December and will be recognized on February 26 in Chicago at the 2020 Women of Legal Tech Summit, with individual profiles of each published by the LTRC starting next month.
About QuisLex

QuisLex is an award-winning managed legal services provider that specializes in managed document review, contract management, compliance services, legal spend management and legal operations consulting. Our full-time highly trained attorneys, process experts, legal technologists, statisticians and linguists work closely with our clients to reduce cost, mitigate risk and maximize efficiency. QuisLex is regularly acknowledged as a leader in the legal services industry and proud to be recognized by the Financial Times as an FT Intelligent Business 35, ACC as an ACC Value Champion, Chambers and Partners as a Band 1 Legal Process Outsourcing Provider, New York Law Journal as a Top Managed Document Review Services Provider and the IACCM as its Outstanding Service Provider for contract management solutions. To learn more, visit http://www.quislex.com.