June 12, 2019 in Awards & Recognition
QuisLex and Deutsche Bank Selected as 2019 ACC Value Champions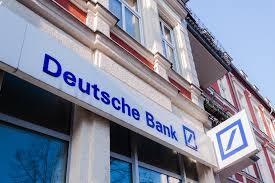 Decade-long partnership recognized by The Association of Corporate Counsel for achieving the "holy grail" of document review by designing and implementing standardized and tech-enabled review processes at a fraction of the cost.
June 12, 2019 - QuisLex, a leading managed legal services provider, and Deutsche Bank were named by the Association of Corporate Counsel as a 2019 Value Champion. Their collaboration was recognized for its work in revising and standardizing Deutsche Banks's approach to e-discovery, which included enforcing tight process controls and standardization while leveraging innovation and integration of new technologies, and led to a 49 percent decline in managed review costs over the last 18 months, saving Deutsche Bank millions of dollars.
Kelli Stenstrom, Global Head of Legal E-discovery at Deutsche Bank said, "We leveraged our longstanding relationship with QuisLex, which enabled our small e-discovery team to take on the work. With that specialized core team, we could look at e-discovery programmatically and in jurisdictions outside the United States to ensure we were handling cases globally in a consistent manner."
Deutsche Bank's new approach included creating standard protocols addressing such substantive issues as privilege and data privacy, and procedural enhancements such as security and defensible sampling, and implementing continuous real-time monitoring of more than 100 data points to assess compliance and identifying areas for improvement.
Data analytics and technology expertise provided by QuisLex played a key role. "Technology, if used effectively, is a great enabler for combining speed and consistency," said Sirisha Gummaregula, Chief Operating Officer at QuisLex. The new model uses analytical tools and AI (including technology-assisted review to find relevant documents) and otherwise leverages technology to help case teams acquire knowledge and streamline the review process.
The ACC represents more than 45,000 members in 85 countries and the ACC Value Challenge has, for more than a decade, provided resources and training for in-house counsel and law firm lawyers to help effect change within the legal industry. 10 law departments and five partners were honored as 2019 value champions by the ACC for technological innovations and programmatic cost savings.
For more details about this award-winning partnership, click here.
About QuisLex
QuisLex is an award-winning managed legal services provider that specializes in managed document review, contract management, compliance services, legal spend management, and legal operations consulting. Our full-time highly trained attorneys, process experts, legal technologists, statisticians and linguists work closely with our clients to reduce cost, mitigate risk and maximize efficiency. QuisLex is regularly acknowledged as a leader in the legal services industry, and is proud to be recognized by the Financial Times as an FT Intelligent Business 35, ACC as an ACC Value Champion, Chambers and Partners as a Band 1 Legal Process Outsourcing Provider, New York Law Journal as a Top Managed Document Review Services Provider, and the IACCM as its Outstanding Service Provider for contract management solutions.