June 25, 2018 in Thought Leadership
Financial Times Innovative Lawyers Summit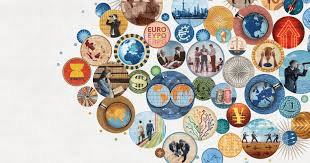 Ram Vasudevan, CEO of QuisLex is a featured speaker on the impact of new technologies at the FT/RSG Innovative Lawyers Summit in London.
June 25, 2018 – QuisLex, a leading legal services provider, announced that its Chief Executive Officer Ram Vasudevan will be speaking on a panel titled, "Are We Ready to Change the Way We Behave?" at the Financial Times/RSG Consulting Innovative Lawyers Summit at Claridge's in London on June 26 at 12:45 p.m.
Vasudevan will be joined on the panel by Jurian Hermeler, Director of Innovation and ICT at NautaDutilh; Jenny Afia, Partner at Schillings; and Reggie Davis, General Counsel at DocuSign. Meg Sullivan, CMO at Paul Hastings, will moderate the panel. "New technologies have the potential to significantly impact all aspects of legal operations," said Vasudevan. "As technology evolves exponentially, lawyers and legal departments must adapt current practices to leverage the newer technology and create efficiencies."
Now in its third year, the Financial Times Innovative Lawyers Summit brings together a global community of corporate counsel and lawyers in private practice together with chief executives, academics and industry thought leaders to discuss the growing automation of legal services and how its evolving platforms may restructure law firms, corporate legal departments and legal career paths. For more information about the Summit, please visit https://live.ft.com/Events/2018/FT-RSG-Innovative-Lawyers-Summit.
About QuisLex
QuisLex is an award-winning legal services provider that specializes in managed document review, contract management, compliance services, legal spend management, and legal operations consulting. Our full-time highly trained attorneys, process experts, legal technologists, statisticians and linguists work closely with our clients to reduce cost, mitigate risk and maximize efficiency. QuisLex is regularly acknowledged as a leader in the legal services industry, and is proud to be recognized by the Financial Times as an FT Intelligent Business 35, ACC as an ACC Value Champion, Chambers and Partners as a Band 1 Legal Process Outsourcing Provider, New York Law Journal as a Top Managed Document Review Services Provider, and the IACCM as its Outstanding Service Provider for contract management solutions.