October 25, 2019 in Events
2019 Association of Corporate Counsel Annual Meeting panel to highlight QuisLex/Deutsche Bank as 2019 Value Champions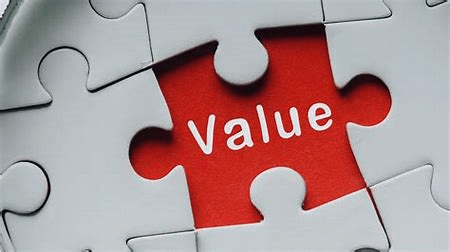 2019 ACC Value Champion Series will include panel on how to achieve best results to reduce costs in eDiscovery.
October 24, 2019 - QuisLex, a leading alternative legal service provider, announced today that as part of the Association of Corporate Counsel Value Champion Series, QuisLex will be featured in a session titled "Artificial Intelligence, Innovation, and Predictability in eDiscovery" at the ACC Annual Meeting in Phoenix on October 28 at 2:30 p.m.
The panel will include 2019 ACC Value Champions who improved cost control and outcomes by their innovative and replicable management tactics. Highlighting QuisLex's recent selection as a 2019 ACC Value Champion, Kelli Stenstrom, Director & Associate General Counsel at Deutsche Bank will discuss the company's decade-long partnership with QuisLex and its work in revising and standardizing the bank's approach to e-discovery, which included enforcing tight process controls and standardization while leveraging innovation and integration of new technologies.
Click here for more details about QuisLex's award-winning partnership with Deutsche Bank,
The ACC represents more than 45,000 members in 85 countries, and the ACC Value Challenge has, for more than a decade, provided resources and training for in-house counsel and law firm lawyers to help effect change within the legal industry. Ten law departments and five partners were honored as 2019 value champions by the ACC for technological innovations and programmatic cost savings.
The ACC Annual Meeting is the premier educational event for in-house legal counsel drawing more than 3,000 professionals. It includes three-and-a-half days of networking opportunities and advanced education seminars focused on leading topics of interest to the in-house counsel professional. For more information about the 2019 ACC Annual Meeting, please visit https://bit.ly/365gEp0.
About QuisLex
QuisLex is an award-winning managed legal services provider that specializes in managed document review, contract management, compliance services, legal spend management, and legal operations consulting. Our full-time highly trained attorneys, process experts, legal technologists, statisticians and linguists work closely with our clients to reduce cost, mitigate risk and maximize efficiency. QuisLex is regularly acknowledged as a leader in the legal services industry, and is proud to be recognized by the Financial Times as an FT Intelligent Business 35, ACC as an ACC Value Champion, Chambers and Partners as a Band 1 Legal Process Outsourcing Provider, New York Law Journal as a Top Managed Document Review Services Provider, and the IACCM as its Outstanding Service Provider for contract management solutions. To learn more, visit http://www.quislex.com.